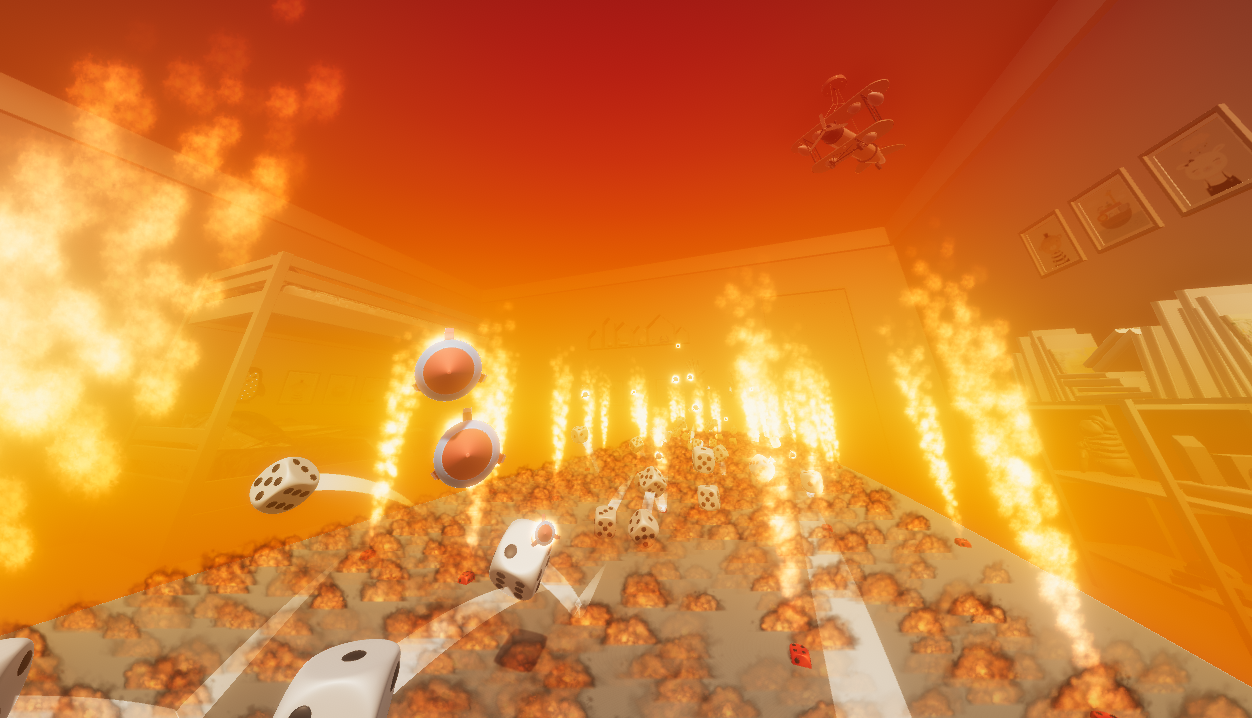 Dice Pocalypse
Run through chaos using your dash (spacebar) and your slowmo (left click) to get these hands what they deserve.
Hitting the dice will give you energy to use your capacities based on what number you touched.


You simply need to reach the Hands as many times as you can without much constraints. We wanted to bring a real feel of chaos to this experience !
Made with friends during GMTK2022 in 48 hours.

CREDITS:
CODE & GAME DESIGN:
Thomas Duron
Quentin Carneiro
ART & GAME DESIGN:

Edouard Depoilly
SOUND DESIGN:
Mathieu Fret
Etienne Coemelck
Download
Download
Dice Pocalypse GMTK2022.rar
72 MB
Install instructions
READ ME :
- To play the game, simply unzip the archive and launch the .exe program inside. The game starts immediately so be ready (and don't forget to look at the Hands at the beginning)
- Controls :
_ ZQSD or WASD to move around on ground or in air

_ Space to use a dash. You dash in the direction right in front of you. Using a dash consumes 1 unit of Energy
_ Left Click to use the Slow Motion. Using the Slow Mo consumes 1 unit of Energy every second.
How to play :
- You need to touch the Hands at the end of the road to win a point. Every time you hit the Hands, they're attacks are more difficult to dodge and comes in smaller intervals.
- There is no objective to the game, simply try to get the best score while enjoying total chaos !